ISLANDS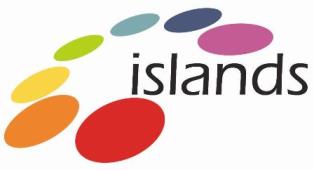 ISLANDS:
Interconnecting Stakeholders in Learning and Drama in Serbia
Project ISLANDS is an initiative to connect relevant groups and individuals who are working independently of each other in the field of drama and education. The project promotes the idea that drama becomes part of art education as well as a teaching method in schools, which is supported through the official documents of UNESCO and recommended to the governments of member states of the UN. In Serbia, these recommendations are present in the Educational Strategy, but are not implemented in practice although many teachers and artists apply drama in formal and non-formal education, joining the global flows. This fact is well known to experts and unknown to the general public, because the teachers who apply drama are ISLANDS in the sea of the education system.
Project partners are organizations in 4 cities in Serbia: Belgrade – BAZAART arts organization (applicant), Pedagogical Society of Serbia, Friends of the Children of Novi Beograd and Pedagogy students' club; Smederevo – Centre for Culture and the Youth Theatre PATOS; Zrenjanin – Center for Creative Growth and Multicultural Cooperation CEKOM, and Niš – Centre for the encouragement of psychological growth and development OAK. Expertise, diversity and geographic distribution of partner organizations allow activities to reach teachers in a wider territory of Serbia.
The project has four parallel lines of action.
We launch Local teachers' resource centers (LOTRÉC) that provide continuous support to drama teachers working with children and young people. LOTRÉC centers organize seminars in the field of intercultural learning through drama (IDEAL) and for the implementation of dramatic methods in education, include teachers in creative drama workshops and organize meetings with practitioners and festivals of children's and youth dramatic art created through the creative process. Programs of LOTRÉC centers are free. All teachers, educators and youth leaders who want to establish or improve their creative drama work with children and young people are welcome to LOTRÉC!
The new web platform www.dramagogija.org.rs collects useful literature, examples and models of theater workshops, texts, excerpts from children's and youth performances and other resources for learning and training (DEGAS).
Seminars for students in higher education institutions (SEZAN) enable not only the present but also the future teachers to acquire knowledge about the application of drama in education. Working with students is of particular importance for the sustainability of the project, because the practice has shown that teachers' readiness for lifelong learning and adopting new approaches is developed during their initial education. Seminars for prospective teachers were designed based on a national research conducted by the Pedagogical Society of Serbia on the implementation of drama-based methods in acquiring modern competencies of students and teachers, especially in the field of intercultural dialogue.
A series of public discussions involving educators, theater artists who deal with the drama pedagogy, educational experts, decision-makers at various levels, members of the media and other stakeholders are kept in the action line MONET (Moderation and Networking). Series of lectures, panel debates, roundtables and forums culminate in a national conference of drama educators in formal and non-formal education, which should be the first step in the formation of the National Association of Drama Educators NADEŽDA. The conference should provide recommendations for improvement of school and university curricula by introducing drama pedagogy.
Project ISLANDS shall thus be completed. Local resource centers, national web platform and continuous training in colleges should continue even after the completion of the project. This will result in permanent connection of the ISLANDS, whereas the progress of our society will not only be on the shoulders of exceptional, but often lonely individuals, but every teacher will be able to contribute to it.
Project ISLANDS is financed by the European Union within the program "Support to civil society" – Delegation of the European Union to the Republic of Serbia, and is co-financed from the budget of the Republic of Serbia – Office for Cooperation with Civil Society, Ministry of Youth and Sports and Ministry of Culture and Information.